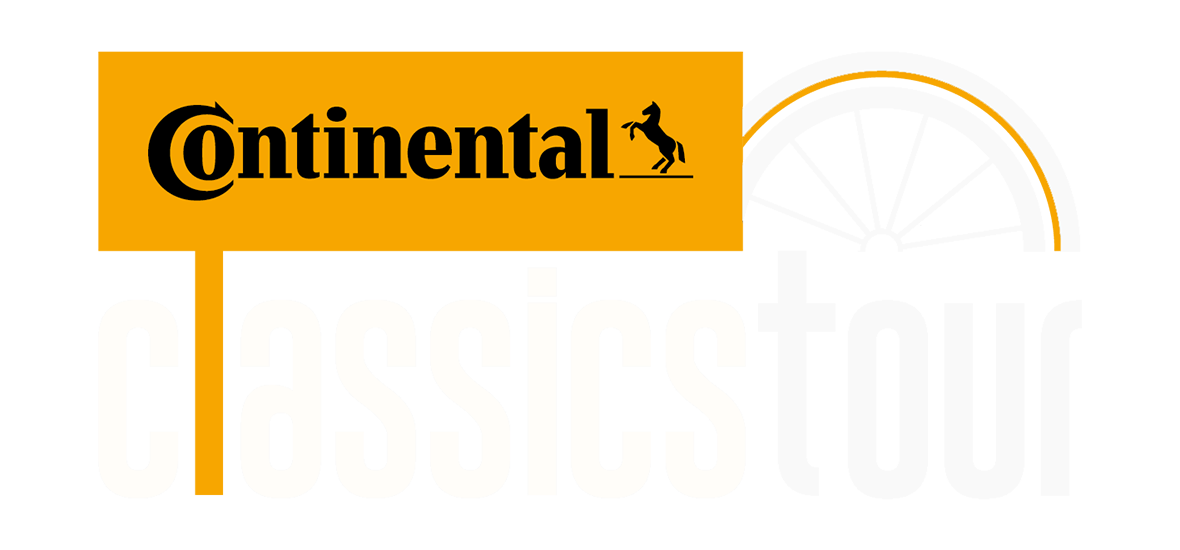 THE ULTIMATE PREPARATION FOR THE TOUR OF FLANDERS
Dwars door Vlaanderen Cyclo
19.03.2022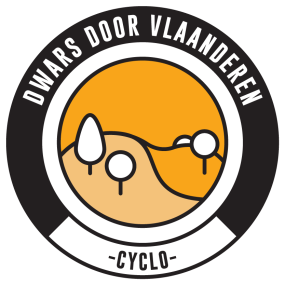 Dwars door Vlaanderen Cyclo
Can't wait to conquer the typical steep climbs and unforgiving cobblestones of the Flemish Ardennes again? Or are you looking for the ultimate preparation for the Ronde van Vlaanderen Cyclo? Dwars door Vlaanderen Cyclo on Saturday 19 March 2022 is the perfect challenge for every real Flandrien(ne).
Be sure to warm up those legs of yours and then leave from Waregem for one of our three distances (77, 120 or 152 km) through the magnificent Flemish landscape. Enjoyment paired with a bit of suffering, it's the ideal combination for every fervent cyclist, isn't it?
Course
Are you going for a long solo like Dylan van Baarle who showed his leg strength during Dwars door Vlaanderen 2021 last year? Or will you bring a few friends and discover which one of you still has something left in the can for a little sprint at the finish, just like Annemiek van Vleuten? One thing is for sure, the parcours is one for the true Flandrien(ne)s.
The longest distance is reserved for those who dare to take the tough challenge. Take your pedals for a dance and climb to the top of Berg Ten Houte and Knokteberg, among others, two hills that will also make many pros sweat during the pro race on 30 March 2022. The Taaienberg and cobblestones of the Mariaborrestraat, Huisepontweg and Varent will also make lactic acid build up in those legs. After the last climb over the cobblestones of Nokereberg, the Herlegemstraat takes you towards the finish in Waregem.
Does a serious spring challenge make your legs shake spontaneously? Obviously, it is the intention that everybody has a fun day cycling in the Flemish Ardennes and that is why we are providing two shorter distances that each come with their own challenges as usual. During the slightly shorter ride, we will also take in Berg Ten Houte and Knokteberg. The shortest distance will undoubtedly also immerse you fully in the Flemish Ardennes allowing you to reach the finish in Waregem with a satisfied feeling!
Check out the courses via RouteYou:
Have you chosen your event? Great! Please see all Dwars door Vlaanderen Cyclo rates below.
| | | | |
| --- | --- | --- | --- |
| | | | |
| Voordeeltarief (t.e.m. 07/3) | | | |
| Standaardtarief (na 07/3) | | | |
It makes sense to register early!
e an early bird and sign up before 07/03, that way you can break away from the pack and benefit from a special rate.
You missed the breakaway group and are only signing up after 07/03? Not to worry, the Peloton will also make itself felt, making this springtime classic a fantastic event.
Please note: Your registration includes a €5 deposit for the use of your number plate. This is refunded at the finish or you can exchange it for an original T-shirt.
Registration on the day itself is possible at the standard price. However, this slower than registering online. With an online e-ticket you can easily pass the Scan & Ride. We therefore advise you to register online. This is possible until the evening before 11.59 PM.
Etixx fuels your goal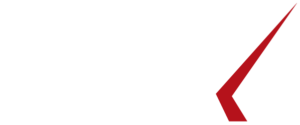 Etixx Sports Nutrition offers athletes healthy support for sustainable sport performances. Thanks to our collaboration with Etixx Sports Nutrition, you will be able to enjoy a quality supply of Etixx products (Isotonic, Energy Gel, Energy Sport Bar,…) during your spring classic. In addition, you will also be able to enjoy exclusive promotions and discounts on the Etixx range when you register and after the event. This way we can guide all sportsmen and women with their preparation and in reaching the finish line.
In a higher gear with Etixx
Sufficient training is the key to success, but without a healthy diet and the right sports nutrition before, during and after every ride, it will never be possible to achieve your full potential with training alone. Athletes in general – because of their physical efforts – have a higher need for vitamins and minerals. Additional supplements are therefore highly recommended. The complete range of Etixx sports nutrition and supplements supports you fully at this point, all products comply therefore with the highest quality requirements and have the Informed Sports quality label.
In order to optimally guide the participants in choosing the most suitable sports nutrition in the preparation and during the spring classics, Etixx has developed a page with specific sports nutrition advice for cyclists.
The organisers advise everyone to avoid any form of strenuous physical activity for which they are not adequately prepared. Make sensible choices about the distance you ride and/or the pace you set for yourself.
Anyone who aims to improve performance and compete at a high intensity should see a (specialised sports) physician annually for a check-up. There is no requirement to produce a medical certificate.
It is up to the participant to decide how to use the information resulting from a medical check-up.
The organisers cannot be held liable in this respect.
Do you feel sick, have you a cough, sneeze or fever? Given the current health situation, we advise you to stay at home and not to come to the event.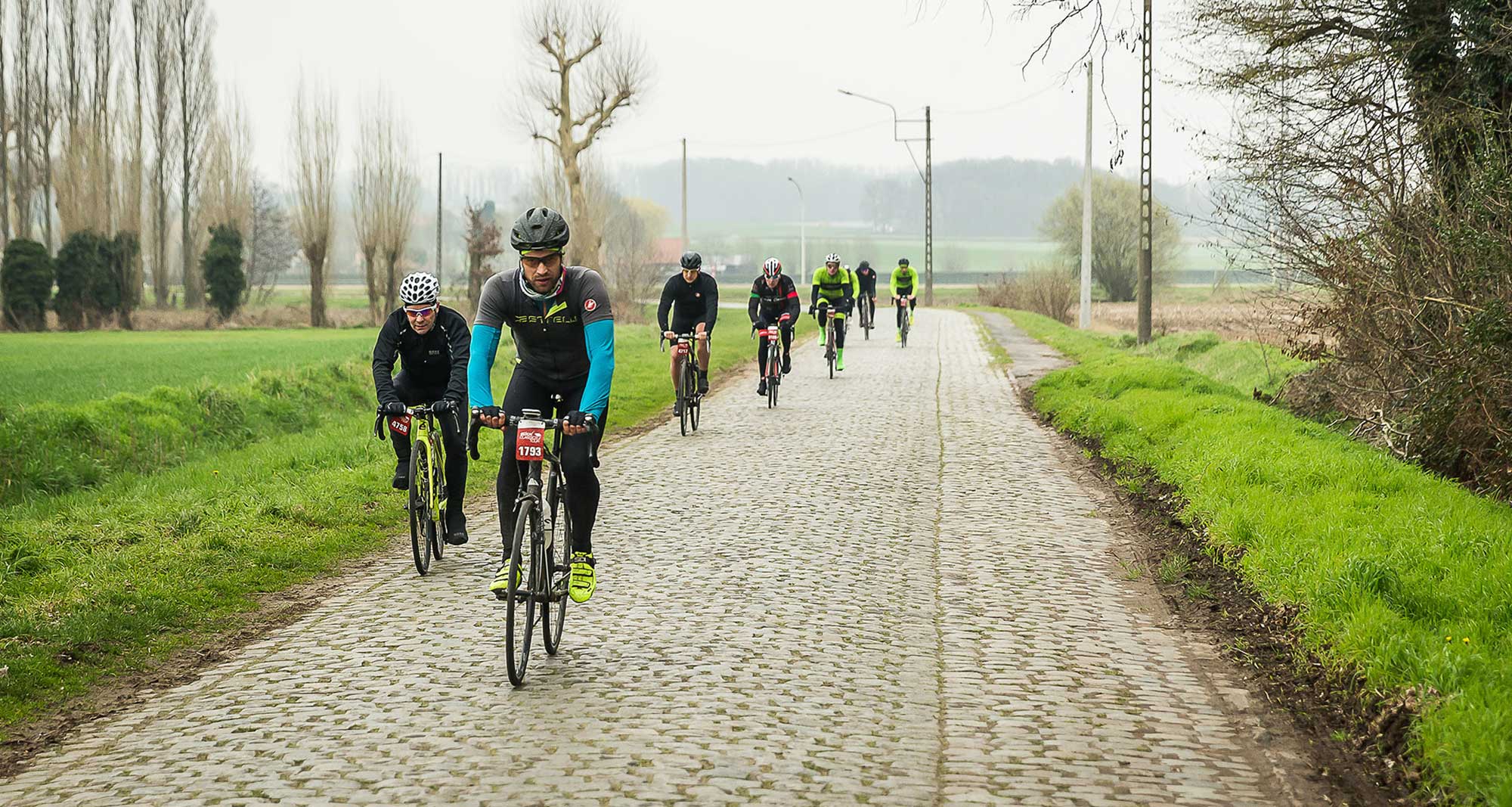 The essential guide for cycling in Flanders

Why not stay longer in the vicinity? Go and give it all as a true Flandrien on the famous bergs & cobbles.
Discover imposing routes, cool events, challenging bucket lists and tips for your stay!
Visit the most historic cities of Flanders and quench your thirst with one of our famous beers.
Discover Flanders as a real Flandrien!
Sportograf.com is the official photo service of Dwars door Vlaanderen Cyclo! With their years of experience as a photographer, but also as an athlete, they always provide the perfect action photos to portray your top performance.
Would you like to stay informed about our events?
Fill in your email address here.